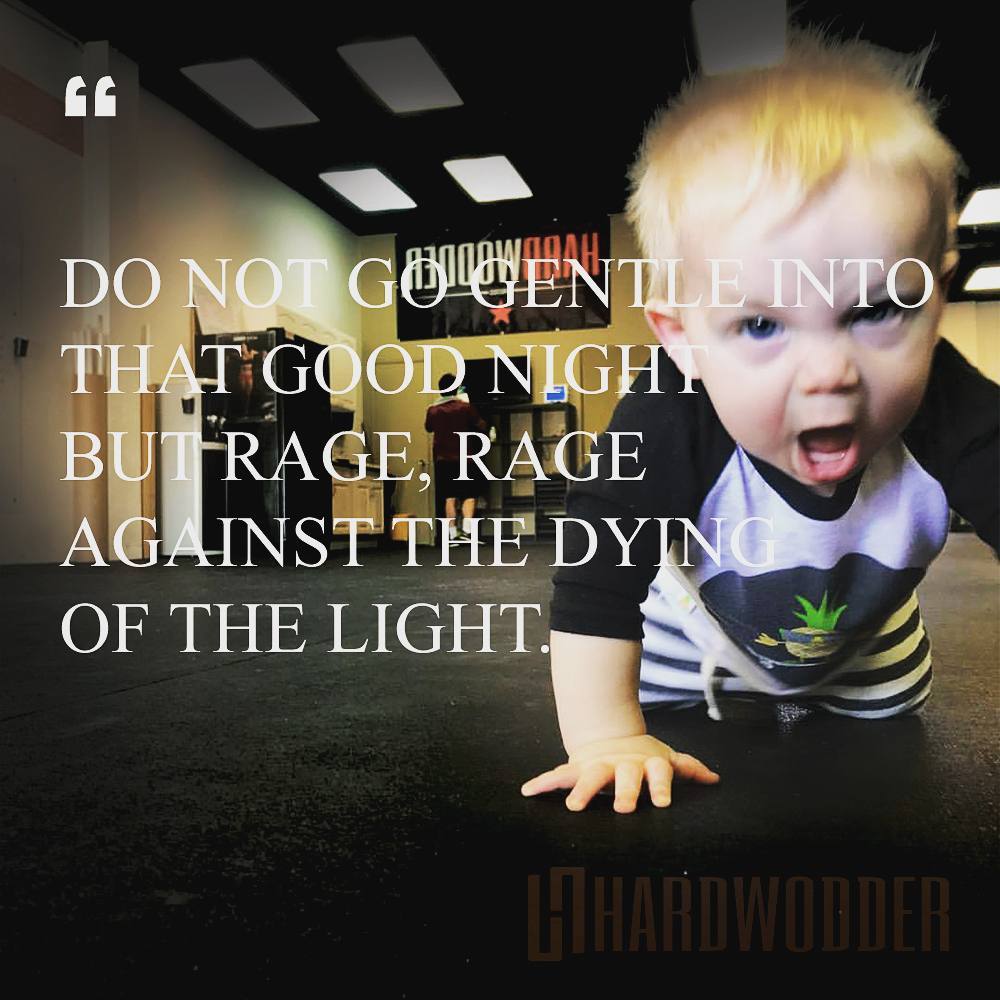 "Do not go gentle into that good night but rage, rage against the dying of the light." – Dylan Thomas.
Remember that version of you that would never take "no" for an answer.
Think about it… it was probably a long time ago before you gave up on having what you really wanted and decided to settle on some bullshit version of life you could tolerate.
Why? Only you know that answer… and only you can decide on creating a new "why" that will give you the body, relationships and connection you want.
That version of you… the one who decides and moves toward what you want regardless of circumstance is powerful.
It will move all of creation.
Why don't you find that version of you and let it out! .
#norestfortheworthy
Choose to move. Choose growth. Choose daily.
#hardwodder
#hardwodderone
#honorthework
#fortunefavorsthebrave
#fortesfortunajuvat
#humanmovementfactory
#unspecialized
#unleashlove
#livered
#dothehardthing
#hardworkpaysoff
Learn more at https://hardwodder.com .
Hear more at https://dothehardthing.net
Photo taken at: HardWodder HQ
Join The HardWodder Family at hardwodder.com